HOLY GROUND EXPLORATIONS
presents
Amir Tsarfati
founder of BEHOLD ISRAEL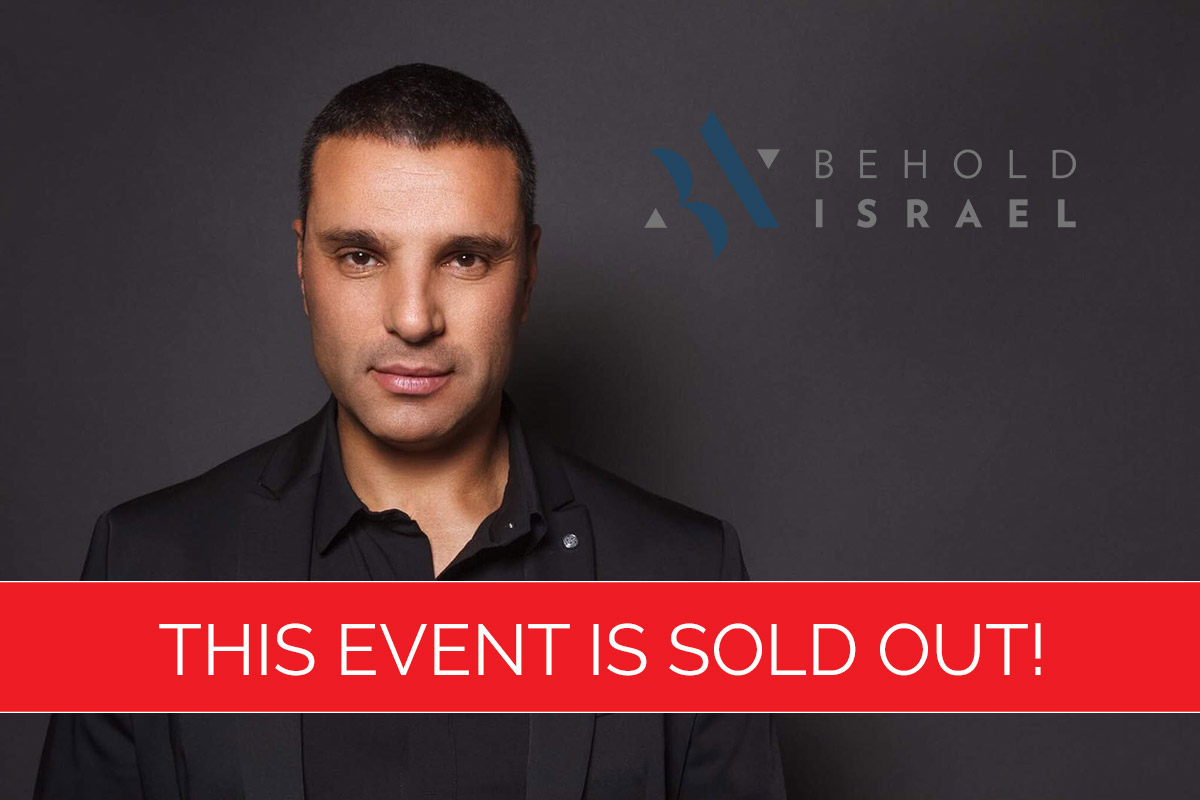 Evening Teaching Sessions
– Event is Sold Out!! –Amir Tsarfati, founder of BEHOLD ISRAEL will present two dynamic sessions on "The Israel of the Bible and the Israel of Today" at the Kroc Center on Tue, Sept 25th from 6:30pm - 9:30pm.
Kroc Center - 1765 W Golf Course Rd, Coeur d'Alene, ID 83815
Private Lunch with Amir & Evening Sessions
– The Private Lunch with Amir is now sold out! – Private lunch with Amir Tsarfati at the Coeur d'Alene Resort will include a presentation by Amir as well as a Q&A session.
CDA Resort - 115 S 2nd St, Coeur d'Alene, ID 83814
Ticket for private lunch includes admission to the evening teaching sessions at the Kroc Center.
Over the years, Dan and Sharon Stolebarger have had the honor to call Amir "FRIEND". We are honored to invite you to join HGE for a unique opportunity to hear AMIR TSARFATI on September 25, 2018, 6:30-9:30pm at the KROC CENTER in Coeur d'Alene, Idaho.
Amir is a born-again, Israeli Believer and a riveting world-renowned speaker who lives in the Galilee – his backyard overlooks the Valley of Armageddon! Amir provides reliable and accurate reporting on developments in Israel and the region based on God's Written Word. He has first-hand knowledge on how to sift out the truth on current events amidst global media bias against Israel … all within the context of what the Bible has to say on current events.
Ticket purchases are non-refundable. Confirmations sent by email.
For alternate payment methods and general questions, please contact Sharon Stolebarger at sharon@hgexplorations.com.