FEBRUARY 15 – 24 – 10 DAYS / 9 NIGHTS
Join Dan & Sharon Stolebarger this Spring on a trip that promises to be unforgettable. If you love your Bible and talking to Jesus, then this is a trip you cannot afford to miss. Dan and Sharon have 40 plus trips under their belts so we can assure you that you will be in good hands! Can you imagine walking the ancient pathways through Jerusalem or taking a boat ride out on the Sea of Galilee just to worship?!!! Seats are limited so sign up today!
BIBLICAL SITES to include:
CAESAREA MARATIMA & AQUADUCT, MOUNT CARMEL, MOUNT PRECIPICE, GOLAN HEIGHTS, SYRIAN BORDER JEEP TOUR, CAESAREA PHILIPPI, BOAT RIDE on the SEA of GALILEE, TABGHA – RESTORATION BEACH, MAGDALA, MOUNT ARBEL, JORDAN RIVER BAPTISM, YAD VASHEM, GARDEN OF GETHSEMANE, CITY OF DAVID, SOUTHERN STEPS, WESTERN WALL, POOLS OF BETHESDA, THE PAVEMENT, and of course THE GARDEN TOMB!
INCLUDED IN THE ISRAEL PACKAGE:
9 Nights in hotels
Meals: Breakfast daily, 6 Dinners, & 2 lunches
Syrian Border Jeep Tour
All Sightseeing / Entrance Fees
Israeli Guide
Gratuities for hotels, restaurants, guides & drivers
State park & museum entrance fees
Bible teachings from Dan Stolebarger
NOT INCLUDED IN PACKAGE:
Airfare
Medical Insurance
Travel Insurance
This trip will change the way you read your Bible. The words will no longer be just black and white letters on a page; they become memories that are in living color! Your feet will have, in a sense, walked the WORDS.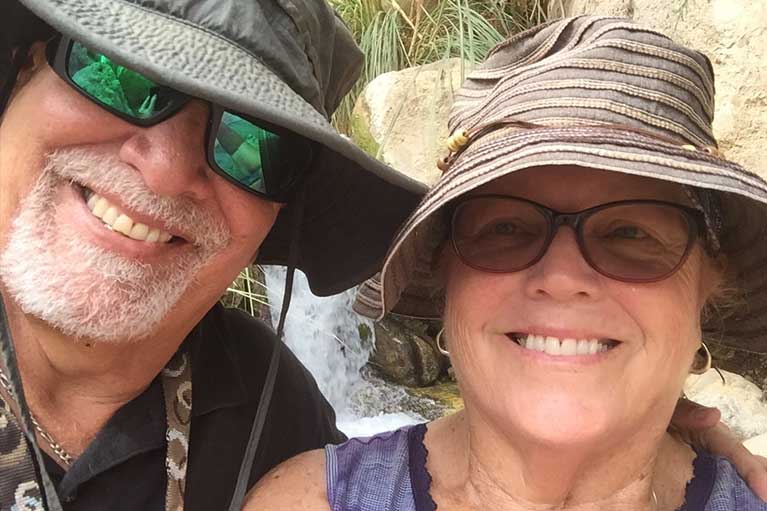 Availability
Space is limited
This tour is open to everyone.
Pricing
Starting at $3500pp
More pricing on Registration Forms
Brochure & Registration
PDF Brochure, Registration, Terms & Conditions
---
Electronic Payment
$500 per person deposit
or final payment
Electronic Installment
Payments by Check
Make checks out to:
Holy Ground Explorations
1519 W Bellerive Ln
Coeur d'Alene, ID 83814