Holy Ground Explorations (HGE) was born out of a passion for Israel, for the Word of God, and for equipping others through prayer and Small Group Fellowships. How is this lived out?
HGE offers a variety of experiences including first timers' pilgrimages, hiking the Jesus Trail, working in the Land, as well as tours for those who have been to Israel but looking for a different journey. Besides leading tours, Holy Ground Explorations also provides daily Biblical devotions through our ongoing fellowship known as KFIR. Kfir is a Hebrew word meaning "Young Lions". In addition, HGE provides a current Middle East Update posted weekly on YouTube, followed up with a printable PDF of the presentation. An important aspect of HGE is prayer. Prayer lists are sent out weekly as well as maintaining the KFIR Prayer Room located on Facebook.
Perhaps what best says it all is the Mission Statement: Holy Ground Explorations is a Jesus-centered ministry devoted to equipping Believers by teaching the uncompromised Word of God, prayer, and small group fellowship, as well as supporting and exploring Israel.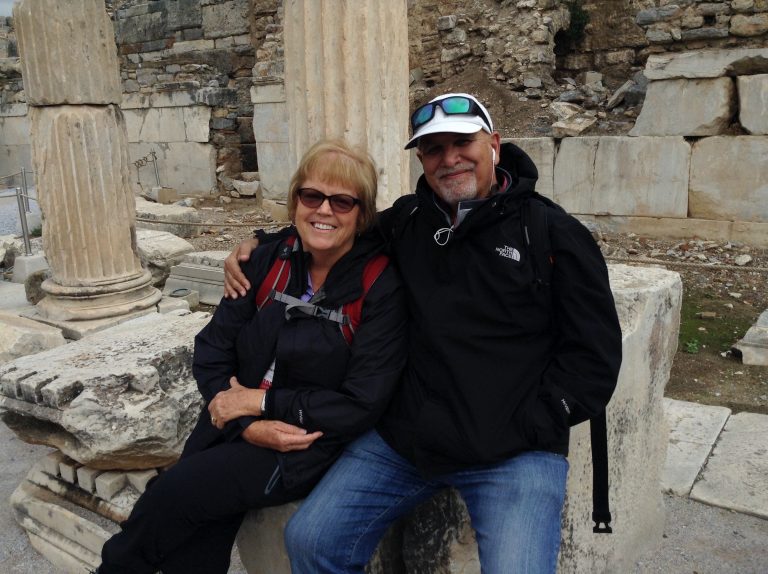 Dan & Sharon Stolebarger
Dan and Sharon Stolebarger have led over twenty-five tours to the Holy Land and have a passion to instill a love for the Land to all who join in whatever type of journey is being offered — lives forever changed. They are very well-connected in Israel and bring the "personal" side of the Land to those journeying with them.