We continue north. As we ride in our luxury motor coach, we are being told the many stories of Israel, along with the history of the Land. Travel time is definitely not wasted. You will hear so much that you wish you could remember, but you won't. Our guide, Jane Ben Ari, is passionate about her land and, by the lessons taught, you will know that THIS land is special to God. There are too many miracles to deny that truth.
Heading north you will hear stories of how one teenager did not get to see a sunrise until she was 16! Why? Because she had to sleep in a bomb shelter every single night. It was either that, or she would have to be awakened by her parents and taken down to the bomb shelter multiple times each night; it was easier to get rest by just sleeping there. You will hear how much of the land was unwanted swamp land and how the Israelis discovered that the trees would suck up the moisture, leaving fertile growing soil. You will hear the story of how Eucalyptus trees helped to save Israel. You will hear, SHEMA ISRAEL. Hear o Israel.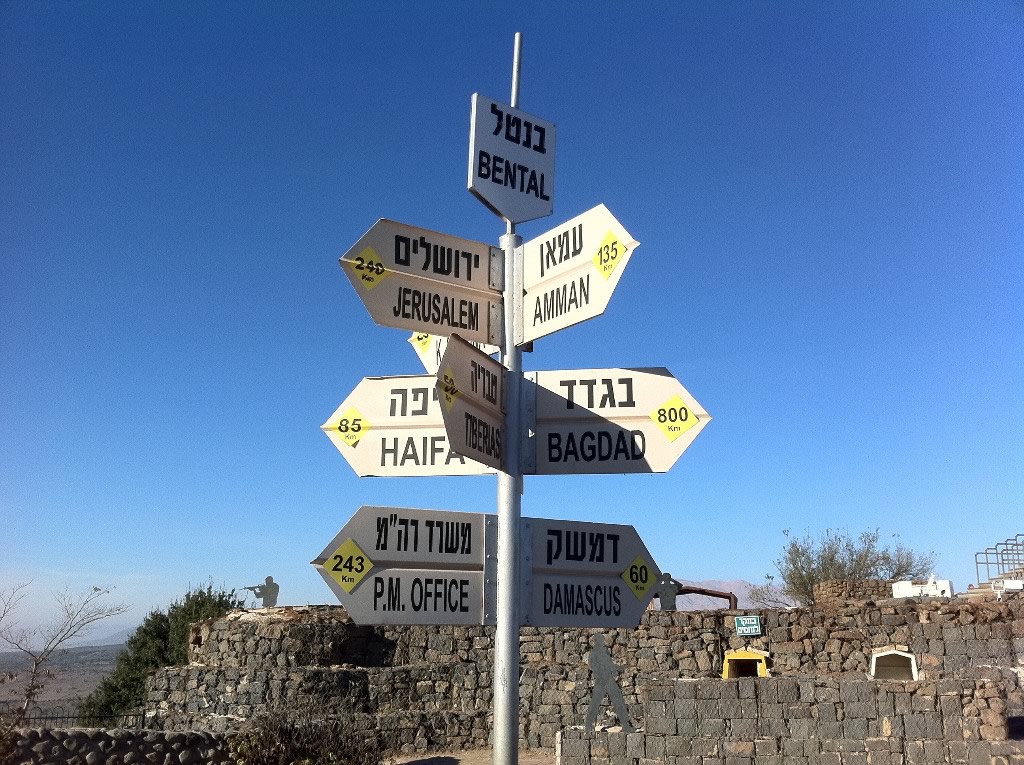 MT. BENTAL
DAN: Time to see for yourself why Israel can never give back the Golan Heights to Syria. Mount Bental is a dormant volcano that is located just a few miles from the Syrian border. From this site, on a clear day we can see all the way to Damascus. Most days will also give us amazing views of Mount Hermon. While atop this volcano we will see the new home of a United Nations outpost as well since they have chosen to move out of Syria. Last (but not least) if you are a coffee aficionado then you must get a cappuccino from Cafe in the Clouds, which is located up here.
SHARON: It's been said that former Secretary of State, Henry Kissinger, put great pressure on Israel to give back the Golan Heights to Syria. Later, he told Israel that they must NEVER give this land back. What changed his mind? He stood on the Land. He saw the extreme security significance this thin strip of land held. That's the difference. When forming your opinion, sometimes you just need to stand in the Land and learn, not from books but from seeing. And while you are doing that, have a cup of cappuccino!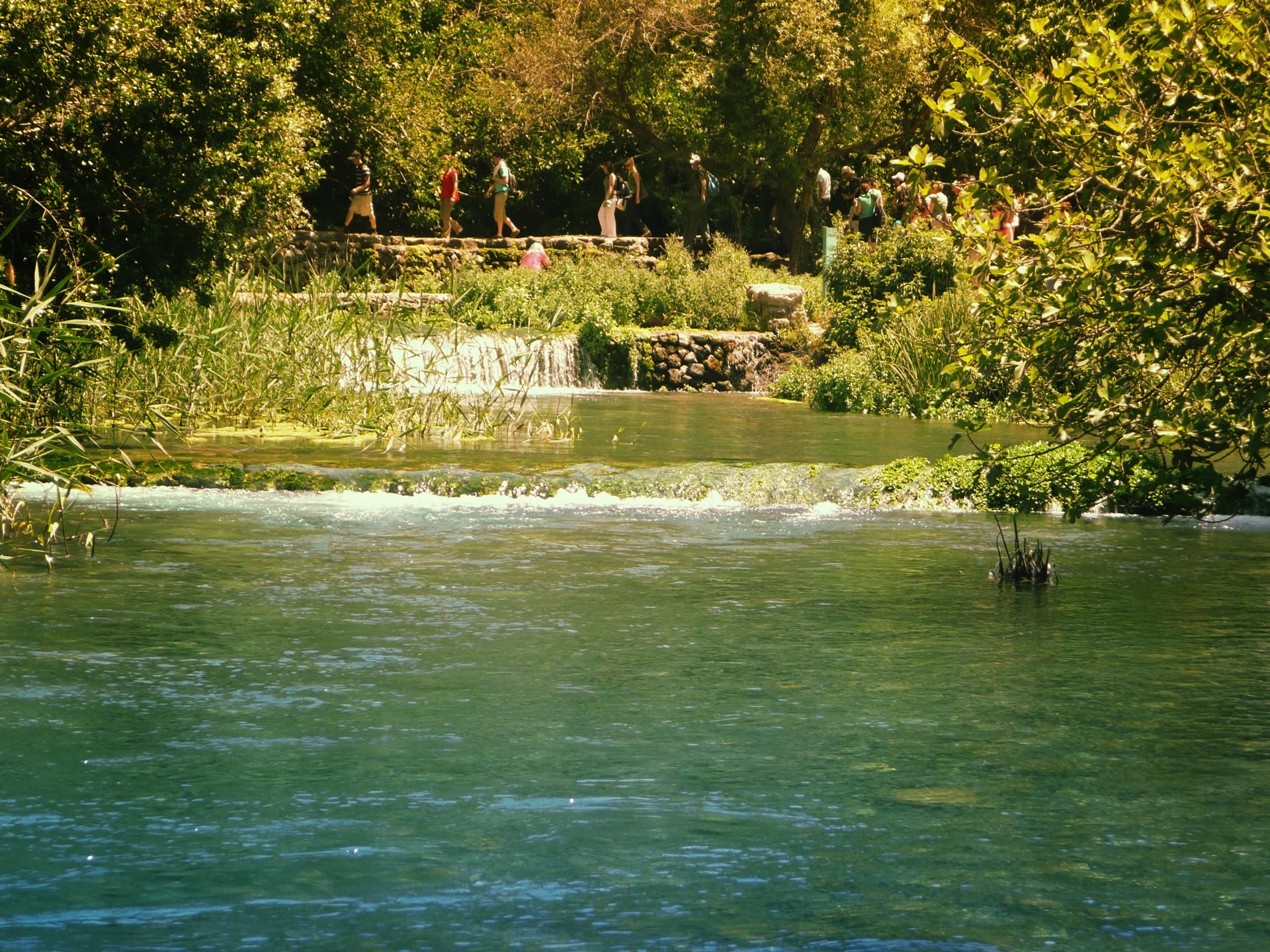 CAESAREA PHILIPPI
DAN: This is the place where Jesus brought His disciples to ask them probably the most important question in their school of discipleship. He begins by asking: "Who do men say that I am?" Once hearing their response, He asks the ultimate question (which I think He still asks of us today), "Who do YOU say that I am?" During the Roman occupation this location would have been the Sin City of the day. It was here that water would flow out of the cave which you can see in the picture and was literally called "The Gates of Hell!" Now flash back to what Jesus said to Peter in Matthew 16:18.
SHARON: It is a mystery to me why Jesus would take His Talmidim to this decadent place. Well, that's not entirely true. Jesus is a very visual teacher, and He did not shy away from places where He could be criticized by His scorners. After all, He dined and communed with sinners. Caesarea Philippi truly was a wicked place. The cave here is where babies would be thrown into the abyss in order to appease the god, Pan. It is a deep, seemingly bottomless pit. And yet below this cave it is a beautiful site. A land of contrasts and contradictions.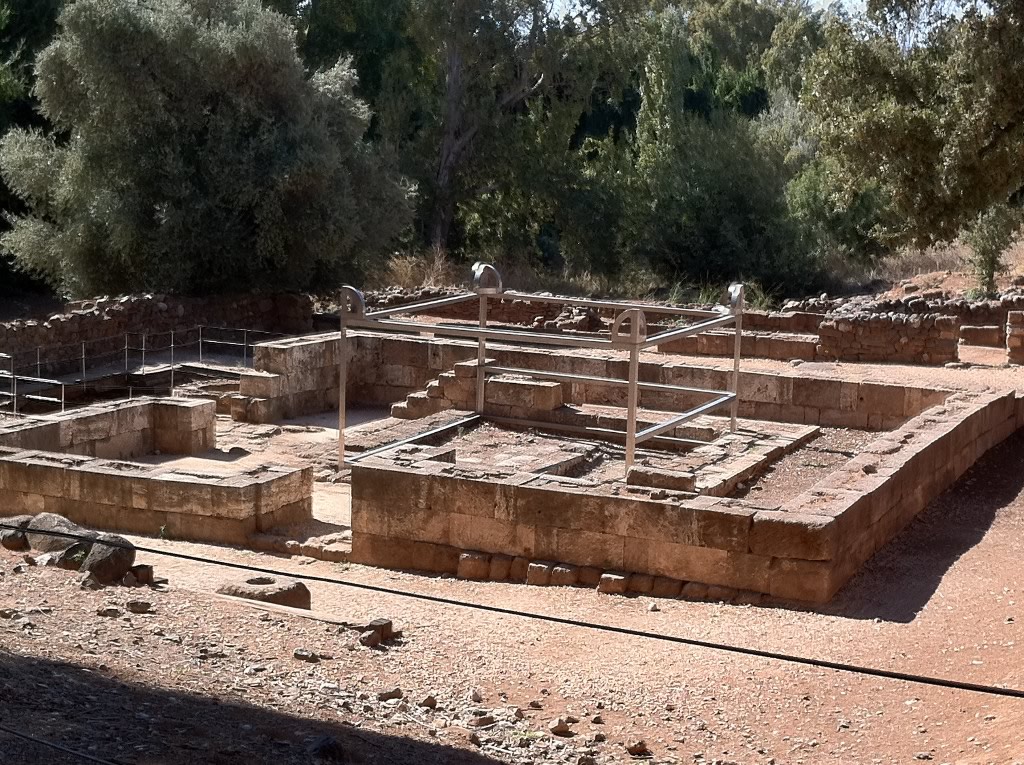 TEL DAN
DAN: This site is located right on the northern border of Israel and from here one can look right into Lebanon. There are a multitude of things to see here. In the picture we are looking at what would have been one of the locations that Jeroboam set up as a sacrificial site for the Northern Tribes once they split up after the death of Solomon. Also we will walk through a rain forest and be able to see the an ancient mud gate that dates back to the time of Abraham! This would of been the area that Abraham came to in order to rescue Lot. (see Genesis 14.)
SHARON: A river flows through this site, if you are able to take the "long" way around. There is rushing water and trickling brooks; thunderous waters and water that you have to strain to hear. Psalm 29:3 states: "The voice of the Lord is over the waters; The God of glory thunders; The Lord is over many waters." Tel Dan reminds me of this – the voice of many waters. If you quiet yourself down and listen, you can hear many voices at one time, distinguishing one over the other. We have so many sounds that barrage us constantly … I love to quiet my soul to hear the voice of God in the many waters. Can you hear Him?