We now head east. We travel through Nazareth, ending at the Sea of Galilee. Do you know that Jesus would have walked these steps? But this is where Jesus was from – He was raised in Nazareth. He played outside, He had brothers and sisters, and He no doubt experienced rejection, having been labeled an illegitimate son. Can you see this young boy? This Son of God? Psalm 69 states: "I am estranged from my brothers, an alien to my mother's children." Come… see this Land.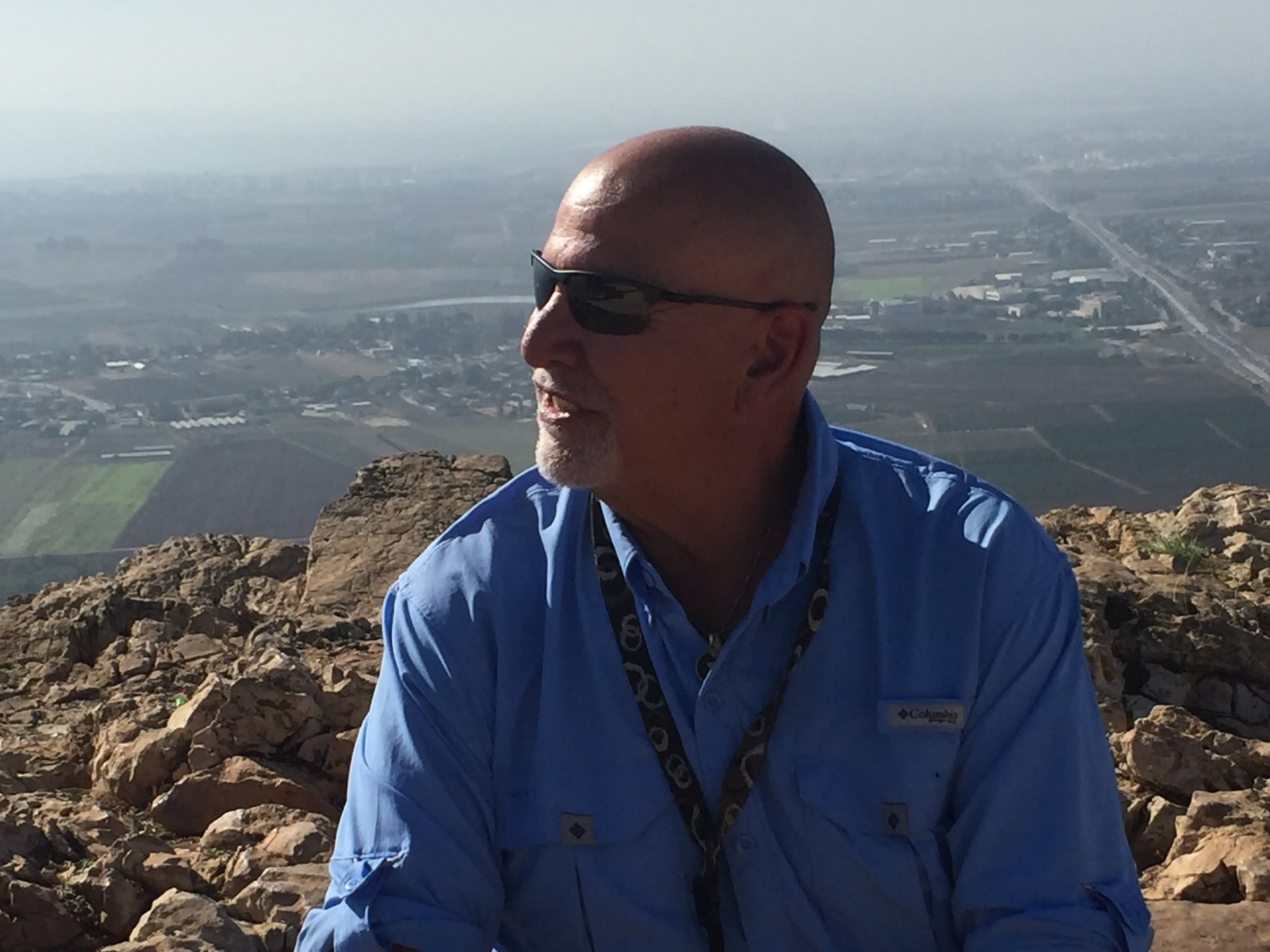 MOUNT PRECIPICE
DAN: From the top of this mountain we are reminded of what took place when Jesus presented His intended ministry to those who were from His hometown of Nazareth. It is here that Jesus walked through the midst of them as His claim of fulfilling Isaiah 61 was rejected. As we stand here on a clear day, we can look all the way across the Valley of Armageddon and the Carmel. And just behind us will be the town of Nazareth.
SHARON: From this viewpoint, we can see modern-day Nazareth. It is a crowded, chaotic city. In Jesus' day, there would have been perhaps 15 families at the most who lived here. Joseph probably worked in a nearby town, Tsipory. There would not have been enough business for him to support his family in this small village. And although we picture Joseph as building furniture out of wood, this probably wasn't the case. Yes, he was a carpenter, but wood was an expensive commodity. Stone would have been used for table tops. Can you picture Jesus helping his "dad?" Seeing and hearing the true history truly changes how one reads their Bible…new perceptions, deeper truths.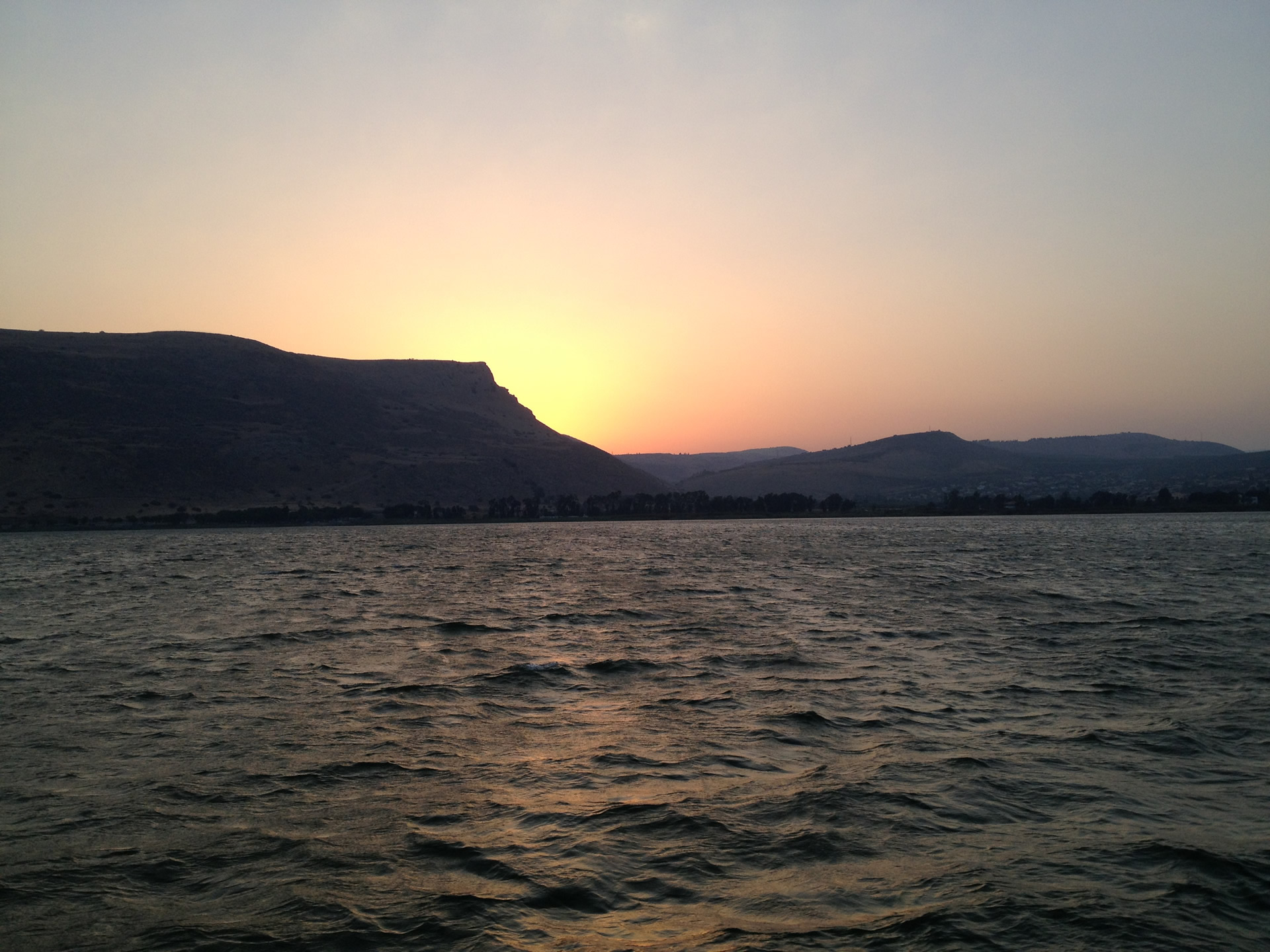 MOUNT ARBEL
DAN: From the top of Arbel the entire region of the Galilee can be seen. To the south we can see what would have been the Roman town of Tiberias. Across the scenic waters of the Galilee you can see the Golan Heights and, if you look straight down, you can see the new archeological site of Magdala. When you look just to the North you will see where Jesus went to His own and where He called home!
SHARON: Do you ever go to a place that instantly brings back memories? This is one of them. Dan and I were alone on Mount Arbel when we "lived" in Israel for three months. God had given me a scripture that will always remind me of this high place: Jeremiah 6:16 states: Thus says the Lord: "Stand in the ways and see, And ask for the old paths, where the good way is, And walk in it; Then you will find rest for your souls. But they said, 'We will not walk in it.'" By the way, Dan will say he has many favorite spots in Israel but I, as his wife, am telling you, THIS is his favorite spot.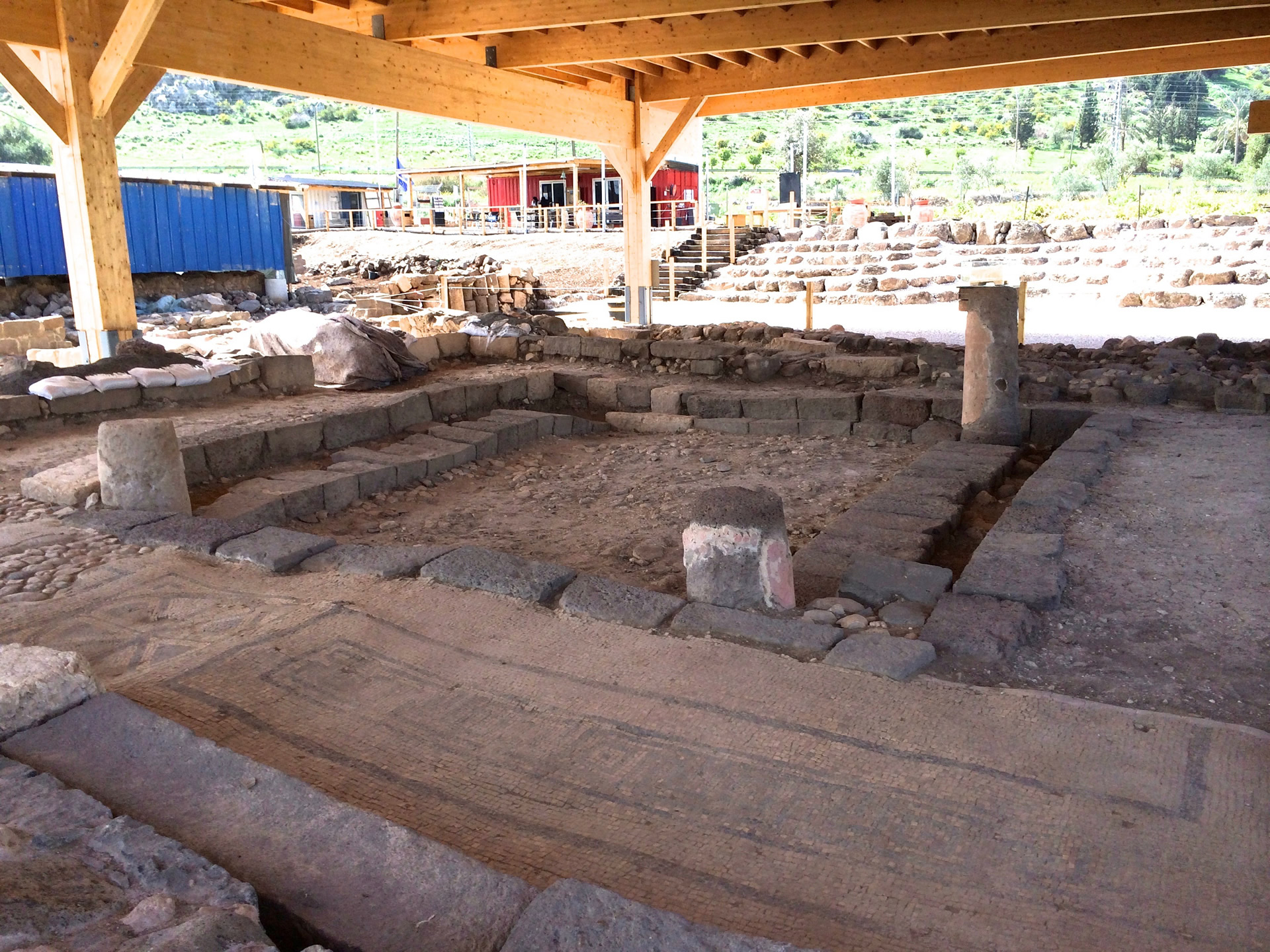 MAGDALA
DAN: Time machine time! This site is one of the newest archaeological discoveries that has fairly recently been opened to the public and it is stunning. As you walk this site you will see the remains of a FIRST CENTURY Synagogue! This means this would be one of the places that Luke is referring to when he states that Jesus taught in all the synagogues around the Galilee. Can you imagine?
SHARON: I have an incredible story to tell – true-life story. When Magdala was just opened, we were able to visit. The site guide was telling us about all the archaeological findings but had told us they were surprised that they hadn't found whole pieces of jars – usually something that is a common find in such a dig. As we were walking the site, a young man in our group was walking around, saw something. He kind of dug at it with his foot and then began uncovering it with his hand. He went and got the guide. He had discovered a whole water jug – unheard of here at Magdala. The guide went running to the person in charge who called the head archaeologist of the site. They were absolutely amazed that this had been found. The place was cordoned off so that the professionals could come uncover what a novice had stumbled upon. That's the story of Israel… history is right under your feet!